Create
Step 1: First, log in to your ServerAvatar account.
Step 2: Click on the Server Dashboard button.
Step 3: On the left-hand sidebar of the Server Panel, click on Databases.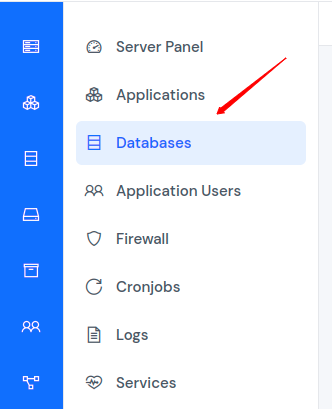 Step 4: Now, you will see the Databases table like the image below.
Step 5: Click on the User icon.
Step 6: Now, click on the Create button.
Step 7: ServerAvatar will automatically generate a Username and Password, or you can enter them yourself. To give database access to the user, you need to enter the Remote IP address of their server. Then, click on the Save button.