Automated System Updates
System updates are regular updates for the packages installed on the server and the operating system itself. They also include security updates that are very important.
ServerAvatar allows you to turn on/off automatic system updates, as well as manage the frequency of updates. Here are the simple steps to manage automatic system updates in ServerAvatar:
Step 1: First, Log in to your ServerAvatar Account.
Step 2: Click on the Dashboard button for the server you want to manage.
Step 3: On the left-hand sidebar of the server panel, click on Settings.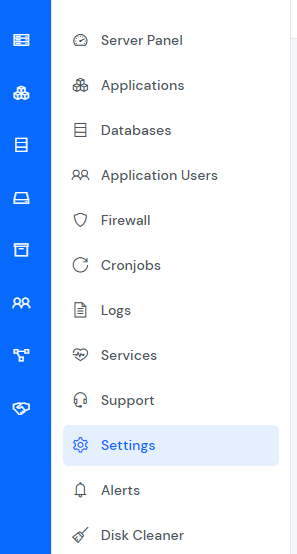 Step 4: Scroll down to Security Settings and you will see the Settings form, as shown in the image below.
Step 5: Check the Enable Security Updates option and select a Schedule for security updates. Then, click on the Update button.
You can also select a Custom Schedule for security updates.