Toggle Password Access
When you provide SSH/SFTP details to your clients or developers, they can access SSH/SFTP with a password or an SSH key.
Using an SSH key is highly recommended, as it is much more secure compared to using passwords. This means you can turn off password access on your server if you wish. You can also re-enable it whenever you want.
If you want to enable or disable password access on your server, follow the steps below.
Step 1: First, Log in to your ServerAvatar Account.
Step 2: Click on the Server Dashboard button.
Step 3: Now, you will see the option Settings on the left-hand sidebar of the Server Panel. Click on Settings.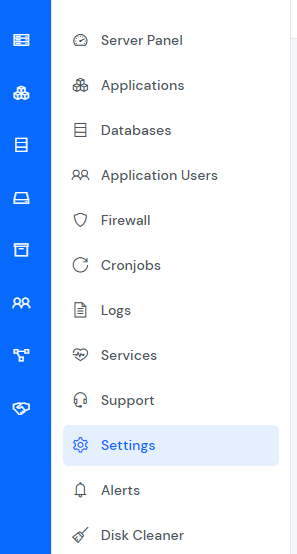 Step 4: Scroll down to the Security Settings section on the Settings page.
Step 5: Check the box next to Enable Password Login. Then, click on the Update button.