Toggle Root Access
The "root" user in a Linux system has all permissions everywhere, making it the most powerful user on the server. If you log in as a "root" user, the system will not even ask you to confirm your identity with a password.
As such, no one should be able to access the server as a "root" user, except in some cases.
If you use ServerAvatar to manage your servers, you can easily turn on/off root access on your server. Just follow the steps below.
Step 1: First, Log in to your ServerAvatar Account.
Step 2: Click on the Server Dashboard button.
Step 3: On the left-hand sidebar of the Server Panel, you will see the Settings option. Click on Settings.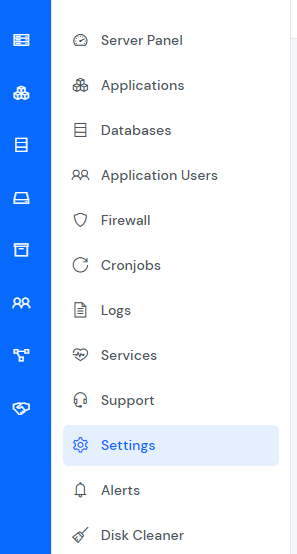 Step 4: Scroll down to Security Settings and you will see the Settings form, like the image below.
Step 5: Check the Enable Root Login box and click on the Update button.